July 15 - 19; 9:30am - 12:00pm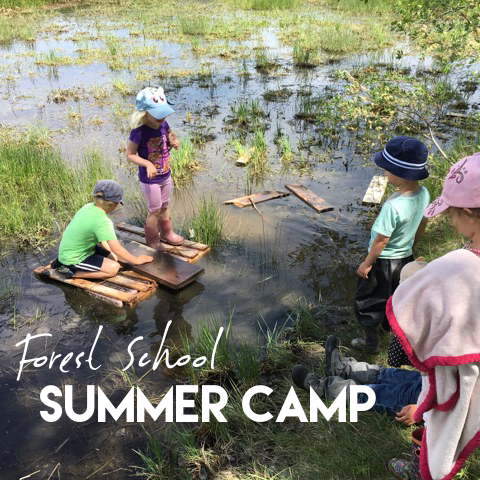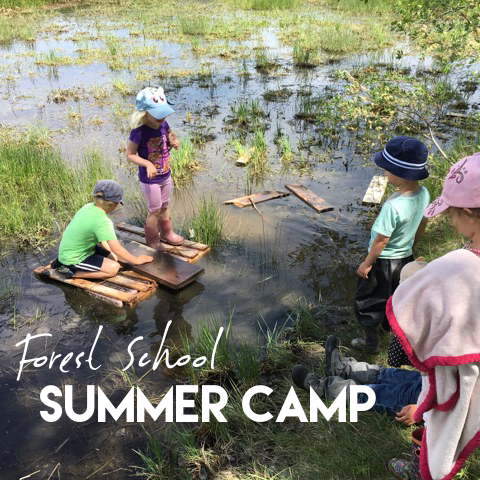 sold out
July 15 - 19; 9:30am - 12:00pm
Give your child a little wild in their summer. Send them to Forest School Summer Camp where they will get to run and roll in the fields of long grasses, climb and build in the woodland areas and play in the water and muds of the wetland of the 56-acre beautiful Lloyd Park. If we're lucky we will get to catch tadpoles and watch them develop into frogs, follow the owls and find owl pellets and maybe spy a muskrat, beaver or deer - BUT only if it interests the campers! Maybe they'd rather make costumes and a play in the forest or hunt for mythical creatures, build a fort or boat, pick flowers from the garden or cook over the campfire - whatever it might be this camp is immersed in nature play and committed to emergent planning that follows the interests of the children. Together we will document our days and plan for the next with the children and educators as co-collaborators of the each day's plan.
The low educator to child ratio of 1:6 when outdoors (1:8 when indoors), mixed aged ratio of 3-7 year olds allows for diverse and deep play and learning. Our classes are lead by certified Early Childcare Educators experience in working with children outdoors and in emergent curriculum.
9:30 - 12:00
$150 + gst per week per camper
July 15th - 19th, 2019
Prefer a full day option? No problem! Simply book both the morning and afternoon option and we've got you covered for the time in between as well!

Location: Red Deer Lake Community Centre and Lloyd Park (5 minutes west of Spruce Meadows off Hwy 22x)
*All participants must be independent in the bathroom.
Make your payment here and then be sure to complete two registration forms found under Forest School. Please note all summer camps are non-refundable but are transferable.